"Louise Mosrie Coombe's voice is a gift from the gods, and how she uses it is a gift to us" - Christine Lavin
"It's no surprise that Louise Mosrie was voted "Most Wanted" at the 2011 Falcon Ridge Emerging Artist showcase. This Nashville singer-songwriter backs up some prodigious writing skills with a great voice, emotional delivery, and an engaging stage presence." - Folk Project of NJ
"Louise Mosrie may well be the brightest young folk-oriented artist to emerge from Nashville in many a year." - Rich Warren, WFMT, Chicago
Hi y'all.
Hope you had an amazing summer! Last Spring, I began writing regularly with the GREAT songwriting legend, Tom Paxton (!) and we've been having a lot of fun coming up with ideas and tunes. Some of these songs are going on the new album - which I am in the middle of planning. You may remember that my little sister TJ helped me with some very cool handmade pottery for the fundraiser for Lay It Down. She is helping me again (BIG thanks to her) with some cool artwork for the new record. Right now, the working title is "Table For One" - a line from my song "Paris" which will be on the new album. I have a local studio picked out and I also know which incredible musicians I want to play on the album. Very excited!!! It's been a long time coming and I've been frustrated, but I tend to trust that things work out the way they're supposed to.
I'm going to keep doing the online shows. I get a big kick out of trying out new material and all the funny and sweet comments that come across the feed! I do want to say a giant and humble THANK YOU to all who have tuned in and all who have donated $$ especially during the pandemic. You are literally a lifesaver.
My NEXT ONLINE SOLO "show"  Tuesday, October 3rd, 2023 at 7:30pm EDT on Twitch.tv and my personal Facebook page. Here's the link for Twitch: https://www.twitch.tv/louisemosrie/ 
This show is FREE to watch - you don't need to create an account to watch the show - but if you want to comment and chat, then you'll have to create an account. I will also attempt to simulcast on Facebook on my personal page, but this tech stuff is not my strong suit! :D
There is a donate button below or click here: PayPal or Venmo: louise-mosrie and on the Twitch channel if you feel moved to donate/tip/buy a ticket to the show, but it's certainly NOT a requirement. Grab a beverage, give a listen and take a breath. Send me your requests if there's a particular song of mine you'd like to hear.
Cheers and love ~ Louise
P.S. You may have noticed the name change above....my maiden name is Coombe and I'll be switching back to it soon. I'm adding it for now to get everyone used to seeing it! My next album will be under the name Louise Coombe. I'm still the same old girl, though. Thanks for taking this crazy ride with me. xo
Warm, friendly, great food. I'll be singing from 6-9!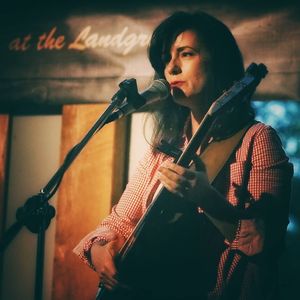 ~ Soulful Southern Songs ~
"...You have a special talent for crafting words into expressive songs. You re-charged our batteries Saturday. You know just how to highlight historical events, pay homage to the struggles of ordinary folks and to uplift us with your lyrics. When I first saw you perform, I said to myself - this Louise Mosrie sure can sing AND she knows how to write. Your audience Saturday expressed to me very similar thoughts and positive vibes after hearing you sing. For me, that was re-affirming." - Rich McN. House Concert Host, NY
"...this Nashville-based singer/songwriter blew us away with her in-store performance. Like listening to Patty Griffin and Susan Tedeschi at the same time. Highlight of the 30A Songwriter Festival." - Central Square Records, Seaside Florida
ATTN: Promoters/Press: FOR A HI-RES DOWNLOAD PHOTO - Please click HERE
My Virtual Tip Jar  - open all the time. To purchase a signed CD, please send $20.00 in US funds. Outside the U.S., please send $30. Thank you so much!